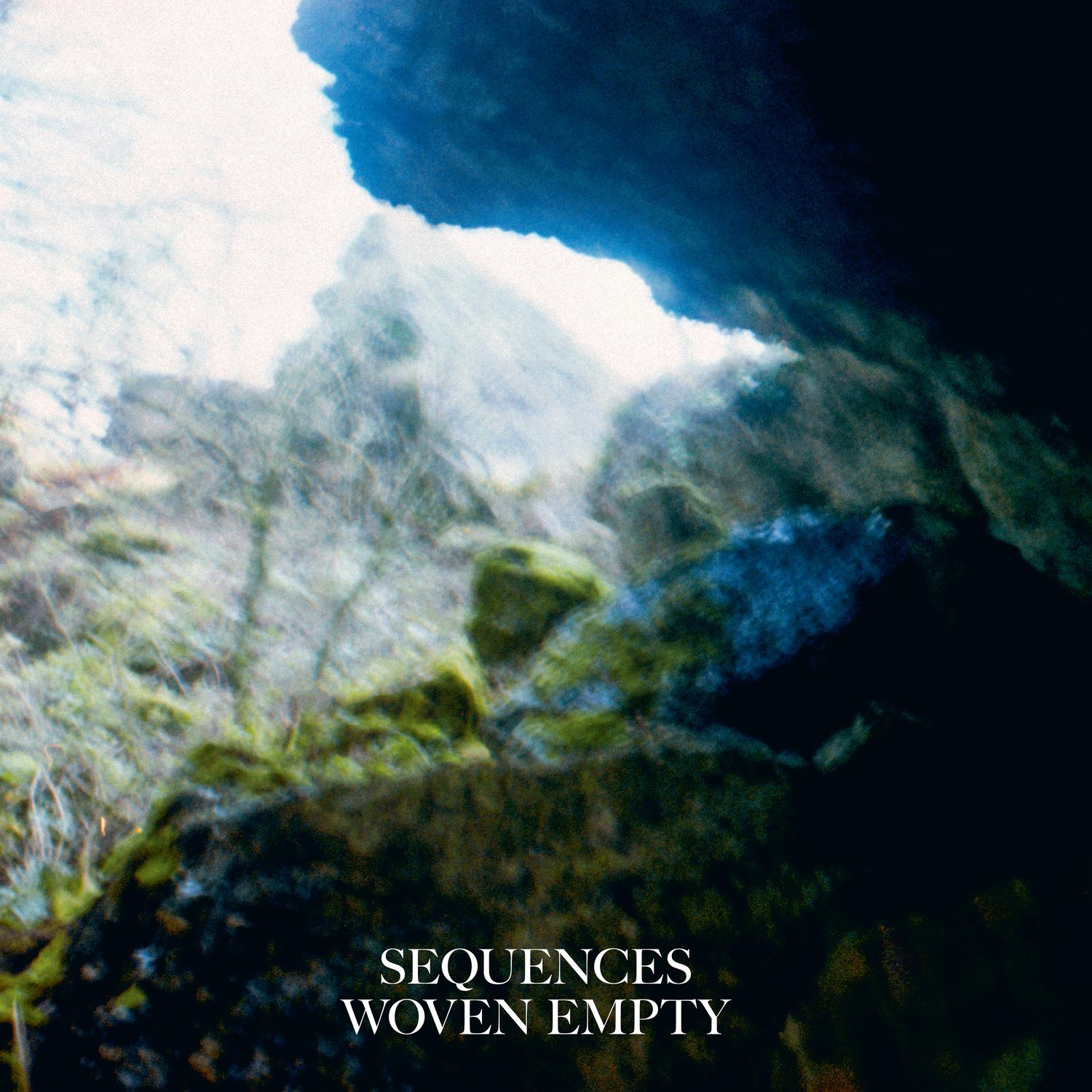 Sequences - 'Woven Empty' LP (AVA80)
Through the door, on the staircase without end, time refuses to stand still.
'Woven Empty' comes at a key moment in the history of Sequences and as an end point of an exhausting transitory period in the personal life of its creator musician and visual artist Niels Geybels. The album is the result of an almost obsessive hunt for analog and acoustic sounds, some captured and recorded during travels all around Europe, while others have been crafted through tape experiments with an array of instruments and tools like electric guitar, piano, kalimba, flute, harmonica, contact microphones and 4-track recorders. But there surely is something more that lies beneath the surface of Sequences' first appearance on vinyl.
In one way or another, human beings have always craved an environment they can call home. While for some this personalized habitat is merely a shelter for others it remains a carefully built reflection of the self. A home can be a physical projection of an inner world, a means to firmly grip and control your own life or a step towards the socially affirmed sense of security. However, in the turbulent and (not so) slowly disintegrating reality, which we are forced to share with other human beings, home is often a sanctuary and an escape.
In the past five years Niels Geybels found himself moving house five times. In the process of constantly having to 'destroy', pack and rebuild his own world, he's looked with new eyes at the empty rooms, cold beds and dusty windows that awaited him to start his new life within their domains.
Despite being inspired by the spirits of empty homes and the long-forgotten voices of their former inhabitants, 'Woven Empty' is not an album confined within any four walls. Its sonic worlds, being extracted from an array of realities themselves, are instead constantly blurring the listener's perception of the mundane and the surreal. You might find the music taking you to a confined path amidst a foggy meadow at dawn to realize that you are sleepwalking. 'Woven Empty' turns insomniac visions into memories and reoccurring dreams into fears. It stares at you as much as you stare into it. This is the effect of an album created and inspired by emotional turmoil, developed through a time-consuming and almost obsessive sound-creating process and then left to quietly wait for you at the end of a 10-year-long hike in the obscure borderlands of drone, ambient and emotional noise music.
Mastered by Stephan Mathieu.
Had I the heavens' embroidered cloths,
Enwrought with golden and silver light,
The blue and the dim and the dark cloths
Of night and light and the half light,
I would spread the cloths under your feet:
But I, being poor, have only my dreams;
I have spread my dreams under your feet;
Tread softly because you tread on my dreams.
W. B. Yeats, Aedh Wishes for the Cloths of Heaven, 1899
Edition of 300.
LP. Includes digital download.
Sequences - 'Woven Empty' LP & Sequences - 'Lost In Dimness' cassette.
Edition of 55. Cassette only available to purchase together with the 'Woven Empty' LP.
'Lost In Dimness' cassette is exclusively available to purchase together with the 'Woven Empty' LP. The cassette features 32 minutes of new material from the 'Woven Empty' recording sessions. The cassette will not be available as digital download.
Shipping costs notice: when ordering multiple items the calculated shipping costs are in some cases too steep; overpaid shipping costs will be refunded.